Hey friends, how are you doing? I want to share a little confession – I used to be obsessed with tv shows about 10 years ago but sometime in 2015, I just kinda got over them. My love for them hasn't returned but every now and again, I get bored and look up tv shows to watch. On the other hand, I have never been a huge fan of movies, matter of fact, I barely remember the names of the movies I've watched. I'm that person that tries so hard to describe a movie using scenes and characters and not the actual title. Anyway, I realized so many amazing books are being made into tv shows & movies and I thought to share 10 of them.
Firefly lane
A netflix series. Released in 2021. Based on the book 'Firefly lane' by Kristin Hannah.
I actually started this on Netflix a week ago. I haven't read the book itself but I know the major theme is friendship and I am always here for that.
" A lifetime of friendship. A moment of betrayal A coming of age novel about a generation of women who were both blessed and cursed by their choices. It is 1974 and the summer of love is finally drawing to a close. The flower children are starting to realise that you cannot survive on peace and love alone. Kate Mularkey has accepted her place at the bottom of the secondary school social food chain. Then, to her amazement, the 'coolest girl in the world', Tully Hart – the girl all the boys want to know – moves in across the street and wants to be her best friend. Tully and Kate became inseparable and by summer's end they made a pact to be 'best friends forever'"
The White Tiger
Movie. Released in 2021. Based on the book 'The white tiger' by Aravind Adiga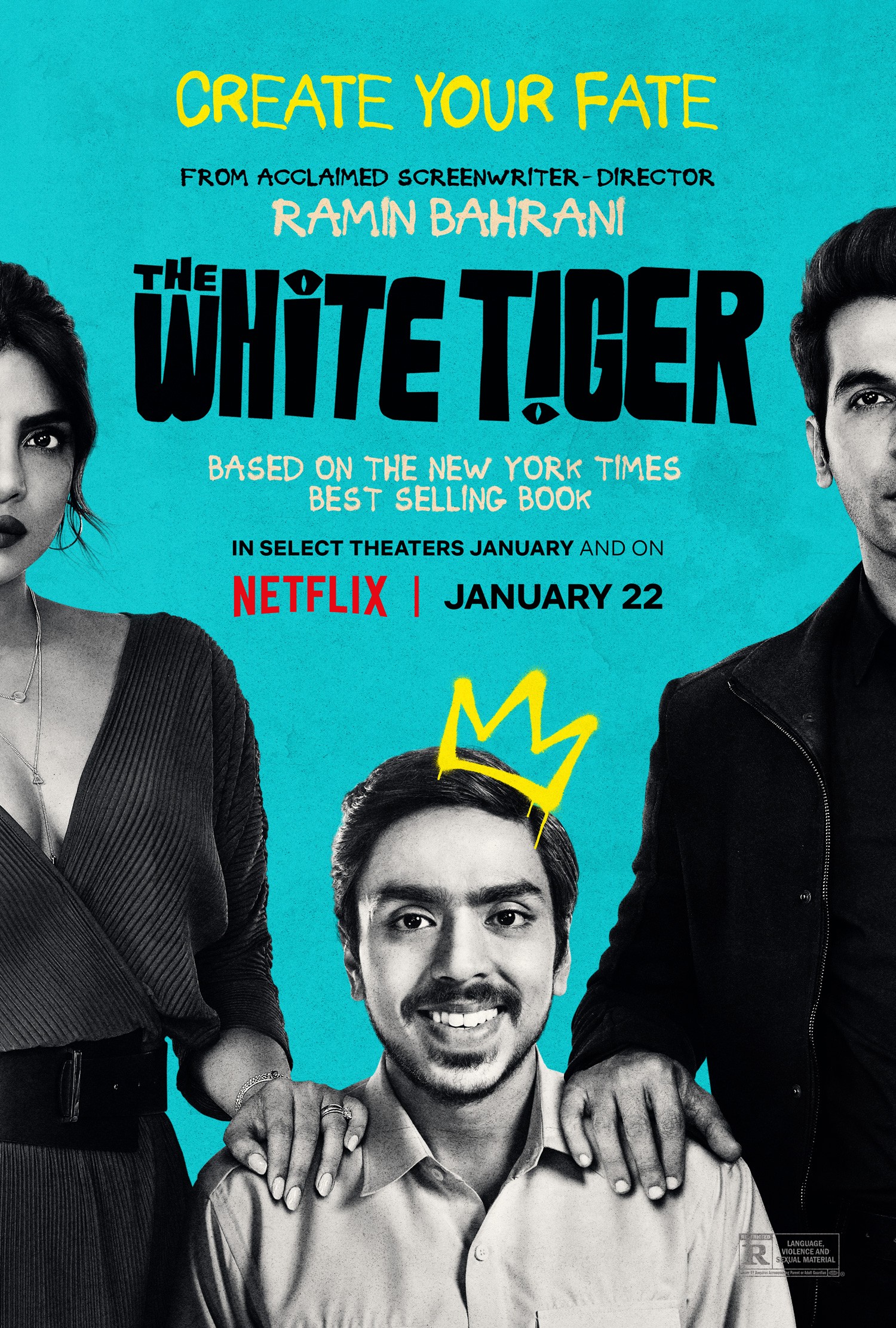 " The novel provides a darkly humorous perspective of India's class struggle in a globalized world as told through a retrospective narration from Balram Halwai, a village boy. In detailing Balram's journey first to Delhi, where he works as a chauffeur to a rich landlord, and then to Bangalore, the place to which he flees after killing his master and stealing his money, the novel examines issues of the Hindu religion, caste, loyalty, corruption and poverty in India.[2] Ultimately, Balram transcends his sweet-maker caste and becomes a successful entrepreneur, establishing his own taxi service. In a nation proudly shedding a history of poverty and underdevelopment, he represents, as he himself says, "tomorrow."
The Nightingale
Movie. Set to be released in December 2021. Based on the book 'The Nightingale' by Kristin Hannah
" With courage, grace and powerful insight, bestselling author Kristin Hannah captures the epic panorama of World War II and illuminates an intimate part of history seldom seen: the women's war. The Nightingale tells the stories of two sisters, separated by years and experience, by ideals, passion and circumstance, each embarking on her own dangerous path toward survival, love, and freedom in German-occupied, war-torn France—a heartbreakingly beautiful novel that celebrates the resilience of the human spirit and the durability of women. It is a novel for everyone, a novel for a lifetime. "
I am really excited for this one because of the sister theme and it's starring the Fanning sisters.
Nine Perfect Strangers
TV series. Released in 2021. Based on the book 'Nine perfect Strangers' by Liane Moriarty.
" Nine people gather at a remote health resort. Some are here to lose weight, some are here to get a reboot on life, some are here for reasons they can't even admit to themselves. Amidst all of the luxury and pampering, the mindfulness and meditation, they know these ten days might involve some real work. But none of them could imagine just how challenging the next ten days are going to be."
I am excited because this is starring Nicole Kidman and Melissa McCarthy, I am expecting a wholesome show.
Conversations With Friends
TV Series. Released in 2021. Based on the book 'Conversations with friends' by Sally Rooney.
" Frances is twenty-one years old, cool-headed, and darkly observant. A college student and aspiring writer, she devotes herself to a life of the mind–and to the beautiful and endlessly self-possessed Bobbi, her best friend and comrade-in-arms. Lovers at school, the two young women now perform spoken-word poetry together in Dublin, where a journalist named Melissa spots their potential. Drawn into Melissa's orbit, Frances is reluctantly impressed by the older woman's sophisticated home and tall, handsome husband. Private property, Frances believes, is a cultural evil–and Nick, a bored actor who never quite lived up to his potential, looks like patriarchy made flesh. But however amusing their flirtation seems at first, it gives way to a strange intimacy neither of them expect."
I do not think I have gotten over the book Normal People ( and this is not in a good way). It was quite disappointing but I hear the tv series was good but I have not gotten around to watching it. I am hoping this does not disappoint.
The Underground Railroad
Tv series on Amazon Video. Set to be released in 2021. Based on the book 'The underground railroad' by Colson Whitehead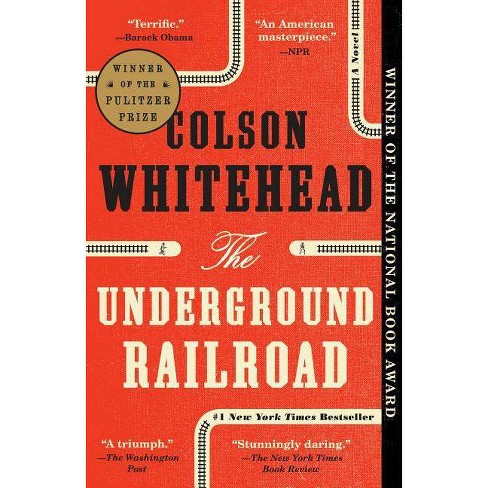 Whitehead brilliantly re-creates the unique terrors for black people in the pre–Civil War era, his narrative seamlessly weaves the saga of America from the brutal importation of Africans to the unfulfilled promises of the present day. The Underground Railroad is at once a kinetic adventure tale of one woman's ferocious will to escape the horrors of bondage and a shattering, powerful meditation on the history we all share.
Last Letter from Your Lover
Movie. Set to be released in March, 2021. Based on the book 'Last letter from your lover' by Jojo Moyes.
" It is 1960. When Jennifer Stirling wakes up in the hospital, she can remember nothing-not the tragic car accident that put her there, not her husband, not even who she is. She feels like a stranger in her own life until she stumbles upon an impassioned letter, signed simply "B", asking her to leave her husband."
"Years later, in 2003, a journalist named Ellie discovers the same enigmatic letter in a forgotten file in her newspaper's archives. She becomes obsessed by the story and hopeful that it can resurrect her faltering career. Perhaps if these lovers had a happy ending she will find one to her own complicated love life, too. Ellie's search will rewrite history and help her see the truth about her own modern romance."
The Mauritanian
Movie. Set to be released in February, 2021. Based on the book 'Guantanamo Diary' by Mohamedou Ould Salahi
"Since 2002, Mohamedou Slahi has been imprisoned at the detainee camp at Guantanamo Bay, Cuba. In all these years, the United States has never charged him with a crime. Although he was ordered released by a federal judge, the U.S. government fought that decision, and there is no sign that the United States plans to let him go."
" Three years into his captivity Slahi began a diary, recounting his life before he disappeared into U.S. custody and daily life as a detainee. His diary is not merely a vivid record of a miscarriage of justice, but a deeply personal memoir — terrifying, darkly humorous, and surprisingly gracious. Published now for the first time, Guantanamo Diary is a document of immense historical importance."
The Players' Table
TV Series. Set to be released in 2021. Based on the book 'They Wish They Were Us' by Jessica Goodman
" In Gold Coast, Long Island, everything from the expensive downtown shops to the manicured beaches, to the pressed uniforms of Jill Newman and her friends, looks perfect. But as Jill found out three years ago, nothing is as it seems. Freshman year Jill's best friend, the brilliant, dazzling Shaila Arnold, was killed by her boyfriend. After that dark night on the beach, Graham confessed, the case was closed, and Jill tried to move on."
" Now, it's Jill's senior year and she's determined to make it her best yet. After all, she's a senior and a Player–a member of Gold Coast Prep's exclusive, not-so-secret secret society. Senior Players have the best parties, highest grades and the admiration of the entire school. This is going to be Jill's year. She's sure of it."
Dear Zoe
Movie. Set to be released in 2021. Based on the book 'Dear Zoe' by Philip Beard
" Philip Beard's stunning debut novel is fifteen-year-old Tess DeNunzio's letter to her sister, Zoe, lost to a hit-and-run driver on a day when it seemed that nothing mattered but the tragedies playing out in New York and Washington. Dear Zoe is a remarkable study of grief, adolescence, and healing with a pitch-perfect narrator who is at once sharp and naïve, world- worried and self-centered, funny and heartbreakingly honest. Tess begins her letter to Zoe as a means of figuring out her own life, her place in the world, but the result is a novel of rare power and grace that tells us much about ours."
---
There you have it! 10 books being made into movies & tv series this year. Which one on this list are you looking forward to?
---
For more lists, click here.